Takion Upgrade Instructions
Print
To upgrade Takion choose the correct version for the type of PC (32 or 64Bit).
The upgrade is packaged in a zip file. You can choose to open the file and click on Extract all files.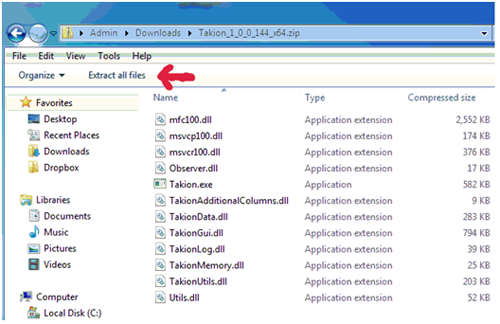 Click Browse…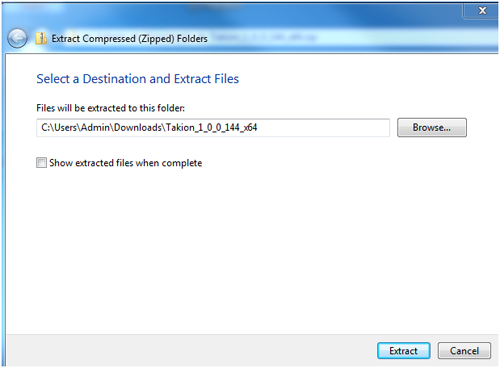 In the browse window choose Local Disk (C:)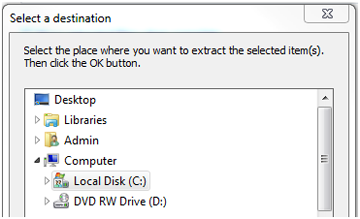 Under that choose Program Files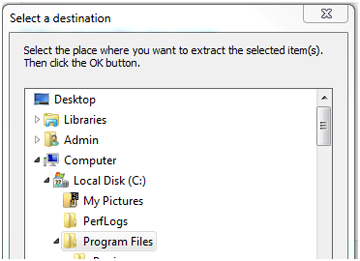 and under that choose Takion and click OK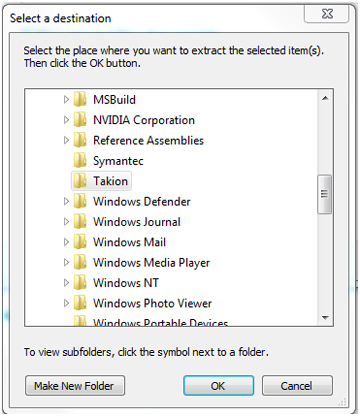 The window should look like this window below and you are ready to click Extract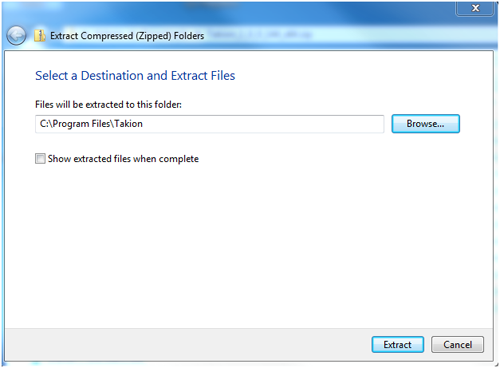 If you got it correct it should ask you to confirm overwrite. Check Do this for all on the bottom of the window before choosing copy and replace.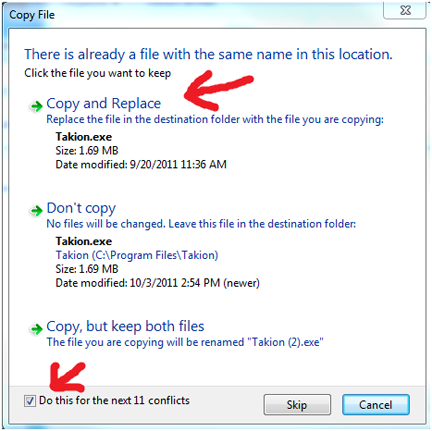 If the upgrade was successful Windows may warn you that the program has been changed.
You can uncheck Always ask before opening before you run it.